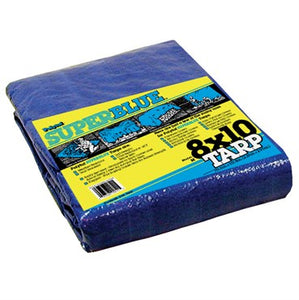 Blue Tarp 8 x 10
DeWitt® Polytuf® SUPERBLUE-UVI™ Tarp
8ft x 10ft - 5.6mil Thickness
Made with a 2.3oz high density, woven, blue fabric that has a UV resistant top coating and weather resistant polyethylene coating. Features rustproof grommets on each corner and approximately every 3ft around the hem. Tarp has heat sealed hems with 3/16in bolt roping in hem all around and reinforced corners.